I received my first ARC through Penguin's First to Read program and I couldn't have been more excited (and nervous)! The book I was given was Ally Condie's Atlantia.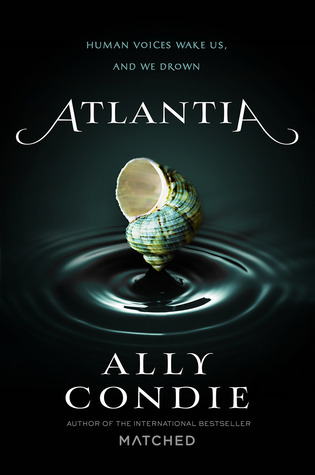 This book is about Rio, a siren who lives in the Below. She wants everything to go Above, but her sister convinces her to stay. Then, when it's too late…her sister leaves her behind. Rio is left alone to find her way in a society that is quickly falling apart.
I absolutely loved Atlantia. I couldn't put it down. The underwater world was so beautiful, if a bit metallic. I was fascinated by the twist in the siren legend…without turning it into a mermaid story.
There were a few holes, however that made me a little skeptical. I couldn't get past the fact that Rio was SO determined that she was going to survive the crushing pressures of the ocean, even after multiple people told her it would kill her. Just because you can swim, doesn't mean you are invincible. Also, why all of the sudden did the leaves start falling off the trees?
For the most part though, I loved the characters, the plot, all of it. Really excited for this book to come out!