OH.
MY.
GOD.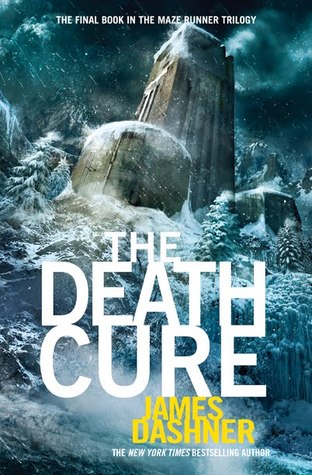 Seriously guys, I'm considering that to be the only review of the ending of this trilogy. Because that's really all my brain is saying right now. OH.MY.GOD.
If you haven't read this yet, get your hands on it immediately. Of all the dystopian series that have come out recently, this is one of the most horrifying. It ranks right up there with 1984. I loved this series. But this is not for the light hearted. People had a lot to say about The Hunger Games and Divergent. And yes, those two were alarming, and political, and a lot of other things. I enjoyed them both. But WOAH to they pale in comparison to what I just read. I usually take zombie stories with a grain of salt. But the way Dashner builds this one up makes it seem completely plausible, I think because until the very end it isn't very "zombie-like." You just know everyone is severely mentally sick in the second book. And by the third book, everything is just soooooo messed up. The ending just blew me away. Seriously, when you read the Epilogue, I can promise you, you will drop your book.
OH.MY.GOD.  I loved this.