Sometimes I will find a book that takes my breath away, and The Night Circus by Erin Morgenstern was one of those books. I read a majority of this all in one day–I was completely immersed in it and could not put it down.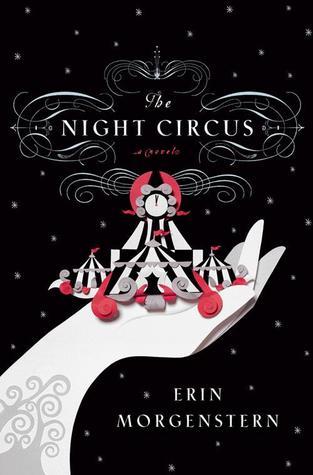 For lack of a better word, this book is absolutely magical. You will find yourself in a dreamlike world where you can picture everything that is happening in clear detail. I could smell the apples, and hear the calliope music. It was just perfectly written. I wanted to live in that black and white life, wear the gowns, feel the snow in the Ice Garden. I especially wanted to wander in Widget's story tent and smell the bottles. I that one was my favorite. I'm a memory girl.
By the end of this book, I was turning pages so fast to find out what was going to happen that I'm surprised my eyes didn't fall out. No disappointment here. Every bit of this story was fantastically drawing.
Go out and buy this one. Trust me, you will want it on your shelf. You will need to read it, put it back, and later glance up, see it, and reread it again. I know I will. Some day, I will want that dream again.