Is there a name for (pre)menopausal coming-of-age stories? If not, there should be. I love them, even though I've still got several years (decades!) before I get there. But there is something about the shift in a woman that is beautiful to me at that point in her life.
These stories almost always include a journey of some kind–Under the Tuscan Sun and Eat, Pray, Love are the two that come to mind first. Wild is in there too. Stories of self-discovery and breaking out of the ruts that life has us in.
If you like these stories too, add The Canterbury Sisters by Kim Wright to your list. It comes out today, and it's going to be the next one everyone is reading.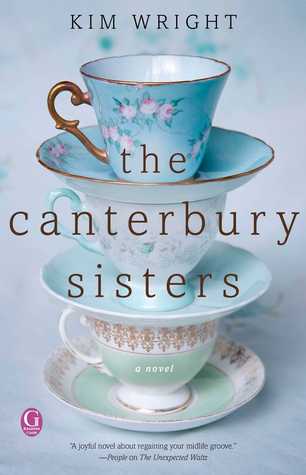 Che (yes, like the revolutionary) gets dumped on the same day she receives her mother's cremation urn. The instructions enclosed with the ashes are simple:  Go to England and spread the ashes at Canterbury Cathedral. She COULD just take the train from London. There's one every hour. Instead, she sets off on a week long pilgrimage with Broads Abroad–a touring group for individual women looking to walk in the path of Chaucer's inspirations.
The women in the group decide to follow Chaucer's lead and each tell a story of their own, with the group host judging a winner upon arrival in Canterbury. And so the contest begins. 9 complete strangers set off, and become close friends by the end. The result is a funny, heartwarming book, filled with a no-holds barred "what happens on the road stays on the road" type attitude.
I'll be surprised if Wright's novel isn't my favorite Women's Fiction of the year. And I'll really be surprised if I don't hear about people reading it in a few months. I think this is going to be really popular.