The only genre I really have brain capacity for right now is Fantasy. Lords and Ladies. Some magic and whimsy thrown in maybe. Anything more complicated than that, and I get too distracted to concentrate.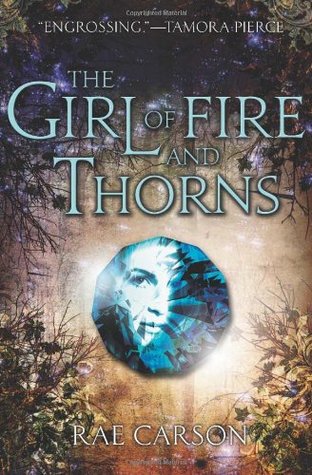 I've been reading Rae Carson's The Girl of Fire and Thorns for awhile now. It's taken me a few weeks to get through because I've been so busy…and because it just wasn't that terrific. It was a roller coaster ride, and not in a good way.
I really liked the concept–introverted second daughter of royalty is blessed at birth with the highest mystical honor in the land. When her country is torn apart by war, it's up to her to become the hero.
The writing, unfortunately, is just subpar. It just didn't hit, for me. Parts were good, but there was too much going on at some parts, and then others just trickled off. There were two instances where seemingly major plot points were brought into the story, and then actually were killed off.
This one was just a miss for me. *shrug* Can't win every time.