Bachelorette Parties.
Everyone has a story about one, don't we? There's even movies about them now. That one last weekend of drunken madness before the wedding.
Usually those stories are laughable–who kissed the most random guys at the bar, or who drank a few too many shots and ended up with their skirt outside of their panties. Oops!
But every once in awhile…Bachelorette Parties–or Hen Nights–can turn quite ugly.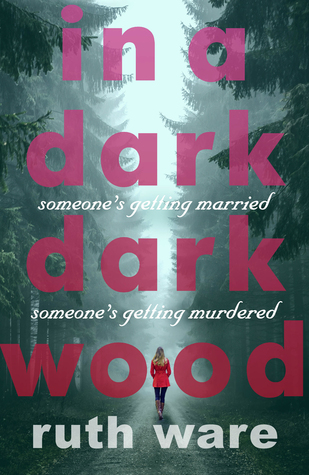 Ruth Ware writes about one such Hen Night way out In a Dark, Dark Wood. Nora finds out her high school best friend is getting married, and while she isn't invited to the wedding (strange), she is invited to the party (stranger). She's curious enough to join in, mostly to find out what exactly is going on with Clare and why she suddenly wants to get back in touch. Instead of the fun, girly weekend she expects, however, it turns into a horrific nightmare.
From the beginning, Ware sets up the suspense by making Nora out to be slightly unstable. We don't know exactly what happened in her past until the end, so she comes across as more than a little neurotic. The tension between the two ex-friends builds layer upon layer, and she also uses flash-forward plot separations to really beef up the upcoming thrill.
When you get drunk on Hen Night, secrets come out. And bad things can happen when they do. Lucky for us…those bad things make great books. It's released today, so go check it out!
NetGalley provided this ARC for an unbiased review. Releases on July 30.