Certain moments define a generation. They are the points in our history that we talk about forever, the stories we put in our books, the memories we tell our grandchildren.
For my generation, that moment was 9/11. I will never forget sitting in a testing room with 20 of my classmates, finishing early and hearing the buzz of the nervous teachers, then watching in horror when they turned on the TV.
Before that poignant day, I heard so many adults say, "I'll never remember where I was the day Kennedy was shot." And I always thought that was such a weird comment, but now I get it. Those memories really do live forever.
Until recently, the 1960s seemed so long ago. Camelot seemed so old-fashioned and unrealistic, and I was never really interested in that time period. It bored me to death, to be honest. But now, with civil rights issues suddenly exploding, the 1960s are no longer boring…they are happening all over again.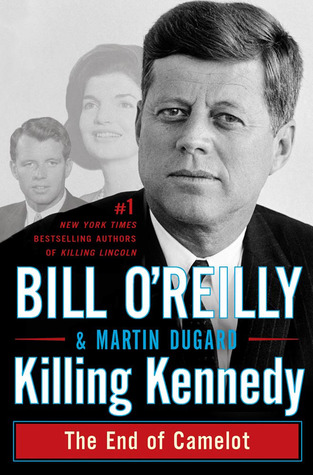 My husband has been reading…or at least buying…Bill O'Reilly's Killing Series, and so far has found them very interesting. I don't lean quite so Right, so I was avoiding these, afraid that they would be a little too political for me. However, Killing Kennedy really didn't have any political slant at all, for being a book about a president. Most of the base details I already knew, but it was interesting to ready about the finer points of what happened leading up to the days of the assassination and what happened after. The book was obviously well researched and well written.
My only real criticism is that the authors (not sure who did most of the writing) use the world "belie" waaaaaay too much. Seriously, it's a weird word and they use it over and over and over again. I know. I'm nitpicking. But it stuck out at me.
If you like histories, this is a good one. It reminded me of the Pearl Harbor history that I read of FDR not too long ago. It wasn't a full biography of JFK, just a moment in time. I won't be so hesitant to read the other three O'Reilly books in the series now.
Counting this for PopSugar #43. It takes place in Dallas, which is not my hometown but it's where I live now. My home town is a tiny town of 10,000 people.  #43. A book that takes place in your hometown.