Not too long ago, I started watching the VlogBrothers on Youtube, and it's safe to say I am definitely becoming a Nerdfighter. I am so addicted to their vlogs. My husband says, "Those guys talk SO FAST!" But, I always learn something by watching them rant or rave over the next thing in current events or nerddom.
The other day, Hank was talking about Feelings, and one of those Feelings was when you read a book that has a hundred different stories all going in different directions and then something shifts and brings all of those plots together at the end. Hank, I love that Feeling too! It's such a rush, isn't it?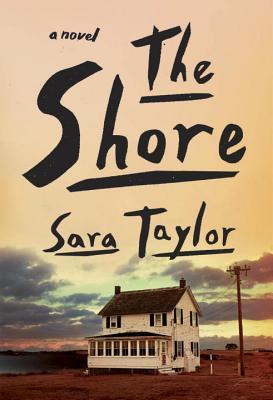 The Shore by Sara Taylor is a book that tries to accomplish that Feeling. I started it after finishing Fangirl at 9 o'clock the other night, and then stayed up an extra hour and a half because I couldn't put it down. The first quarter of the book is FANTASTIC. It's super thrilling and emotional. I thought YES! I can't wait to read the rest of this…but I have to get to sleep.
Each chapter is a different time period, ranging from the mid-1800s into the future. The narrators are all female, from two branches of one original family tree. Each story tells a different version of abuse, pain, strength, and a new pregnancy to continue the generation.
In theory, it's a great book. If I were to read that synopsis, I would immediately go grab this off the shelf. In fact, the jacket cover sounds a lot like that, with a bit more detail–which is why I picked this one from the Blogging for Books review options.
However, the chapters do not go in chronological order. They skip around all over the place. You read a chapter from 1995, then skip to 1847 then 2037 then 1963. (Something like that…Not exactly that.) Even the chapters that are close together, like 1995 and 1991 may not have the same characters/situations, so it is all just extremely confusing. I kept waiting to go back to the original story from the first section, and it just never did. I just kept getting more and more confused!
I finally get a resolution at the end, but it wasn't that Feeling. It really wasn't much of anything, really. Very anticlimactic. It even tried to be apocalyptic/dystopian, in a book that really didn't need to be. I dunno, this one just didn't do it for me at all, and that is so disappointing because it started off SO strong. Usually if a book is bad, it's bad from the beginning. The first section was a "make me stay up all night" read. The rest…nothing.
Blogging for Books provided this book for an unbiased review.