Good thrillers are hard to find. That genre seems to be overrun with cop dramas and murder mysteries, and to me, that isn't really what a thriller is. A great thriller should be psychologically complicated–something that tweeks that part of your brain to keep you guessing. A thriller should keep you up at night, wondering what exactly the "monster" is–human?not human?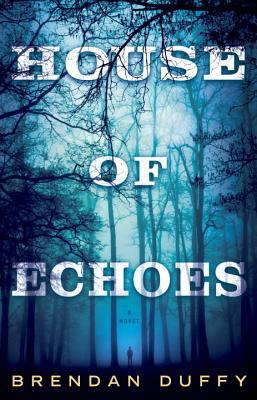 Brendan Duffy's first novel is a fantastic example of the thriller pedigree. The characters have their own psychological issues to begin with, so you don't know if they are imagining things or if there really is all this strife going on. The book has freakin' creepy kids. *shudder* And the combination of giant old house and tiny isolated town is something right out of The Shining and The Village. You even have a "monster" in the forest, lurking around causing trouble.
I couldn't put this one down, and it definitely interrupted my sleep patterns. House of Echoes comes out next week, April 14, and if you like being on the edge of your seat as much as I do, this is a must read for late nights!
NetGalley provided this ARC for an unbiased review.