I've seen a ton of my bloggers talking about Gayle Forman's book If I Stay. And of course I've seen the previews for the movie. But for some reason, I never connected the two, until I started reading.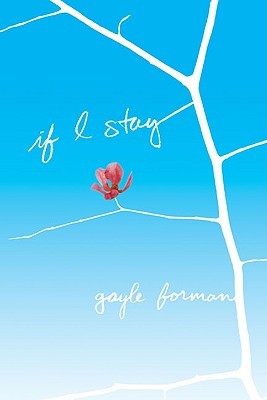 If you haven't seen the previews for the movie yet–If I Stay is about a young cellist who gets in an accident with her family and has an out of body experience while in the ICU. Will she live or die?
This book is very short, only about 150 pages, but it's very bittersweet as it goes through her memories of her family. It's sad, happy, emotional.
Is it a must read? It's nothing groundbreaking…but something most people can pick up and enjoy. I will probably watch the movie on DVD, not in theaters. I liked it, but it's a 3-star book for me.