HOOOOLY Helloooo there. Long time no blog. I did warn you though!
What I wild ride this one was! Note to self. Don't read psychological horror while travelling. It can lead to some crazy stress dreams. I'm pretty sure my mom killed me at some point, and last night, I stalked a local baseball star until he fell in love with me. So yeah. Next trip I'll pack some cute YA romance or something. Oops.
I haven't read a whole lot of Stephen King. I'm way behind the times. Most of his bestsellers were coming out when I was cutting my reader's teeth on harlequin romance, and since I grew up in a family of girls–we didn't watch his movies either.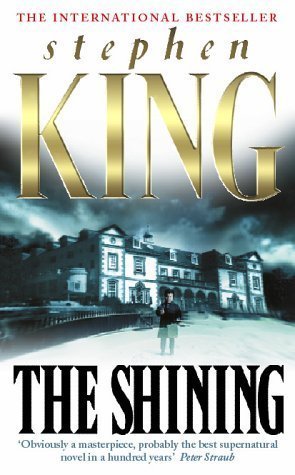 The Shining has been on my list for ages, and I've finally gotten around to reading it. And man is King a genius when it comes to psychological thrillers. This is a crazy crazy book. I absolutely loved Danny–as you're meant to. His schizophrenic shining portrayal is just fantastic to follow. The way King shows his mind reading, without the reader catching on at first to what is happening, really shows the level of writing that is going on here. It makes me wonder how many different methods he tried before coming up with that one. Will this work? No, that looks stupid. How about this one? No, you can't hear it that way.
I did struggle a little bit connecting images with the characters. But I don't think that was so much King's fault, as much as I've seen so many clips of the movie with Jack Nicholson going crazy, that I had a hard time seeing him as a loving father in the beginning. I'd already see him be mad and murderous. That's the hazard with reading an older book/movie set–the spoilers are already spoiled.
My library doesn't have Doctor Sleep, but I'll keep an eye out after we move and will try to read that soon. I do want to find out what happens to Danny, I really liked his character framework. Wendy was a weakpoint for me and I don't so much care what happens to her. Is that callous? Perhaps. Danny needed a guardian…otherwise she could have died IMO. *shrug*
Alright, time to go get packing. We have a LOT to do in the next few weeks! Enjoy your weekend!