As promised, I HAD to continue the Daylight Falls saga. There was just no way I could continue with anything else knowing I had that book sitting on my Kindle waiting to be read.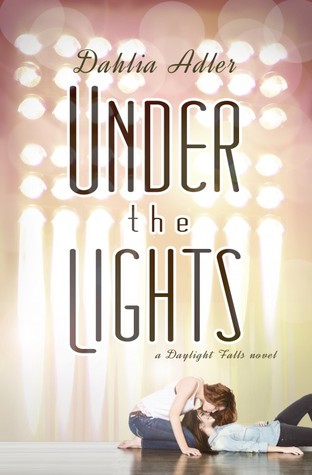 8 hours later, done. Like I told you yesterday, these are quick, fun reads. For me, I consider them brain candy. However, this second book had a fantastic twist that I definitely didn't see coming–and I wish more books had.
In Behind the Scenes, there are basically four main characters:  Ally, her best friend Vanessa, Vanessa's co-star Liam, and his best friend Josh. Ally and Liam hook up in that book, so it would make logical sense that the second book would be the other two getting together right? And, at first, it totally seems like that. To be honest, I was rolling my eyes a bit, and settling in for a boring book. I really didn't like them together–I though they were pretty shallow characters in the first one.
But, oh nay nay!
I won't go into a whole lot of detail here about the plot, because I want you to go pick this series up (Under the Lights is due out June 30, so you have a month to read Behind the Scenes!). However, I will tell you that this one includes not only POC characters, but also Gay and Bi characters as well. It talks a lot about how important representation is in the media and on screen, and how hard it is to come out to friends and family.
I was expecting just another New Adult romance novel, but I got so much more than that. I hope Dahlia Adler continues to write these kinds of characters and stories, because they are so important! Go get your hands on book #1, so you can read #2 at the end of the month!
NetGalley provided this ARC for an unbiased review.