There are a lot of series out there who suffer from "Second Book Syndrome." That sophomore part of the set just always seems to be mundane, usually because it's a means to the end. The scene was set and characters introduced in the first book, and all the major drama and climaxes will happen in the third book. But in the second, all of the details are given. This is where all the real meat of the plot happens, and often a lot of the dialogue. Unfortunately, though, this can often make the second book very dull.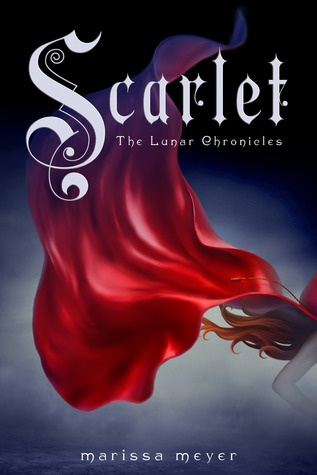 When I started hearing about Marissa Meyer's Lunar Chronicles, the most common theme was:  "The second book is better than the first!" "The series just keeps getting better!" "The first book was just ok, but the second book is going to blow you away!"
And then I read Cinder, and loved it. I mean, hello, futuristic badass cyborg Cinderella? Yes, please. So how was Meyer going to top that?!
Oh, only with a gardening pilot Red Riding Hood who falls in love with a secret agent Wolfman. That's one way of doing it.
If you haven't read these souped up fairy tales yet, what are you waiting for? I just ordered the whole series (or what I could…the last book hasn't been published yet), and I am going to gobble them up like breakfast.
Fulfills PopSugar #35:  A book set in the future