Staying true to the norm, once again I am way behind on another very popular YA trilogy. Everyone started OOING and AAHing over In the Afterlight  by Alexandra Bracken when it came out this year, and when I looked it up–what? It's the last book?!?!?!
Lucky for me, the release of the final book meant that Hey! The first ebook was free on Amazon. Woot! So, I'm catching up.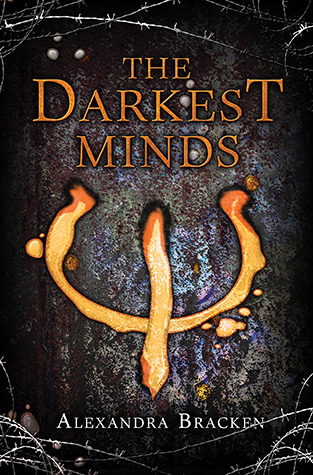 The Darkest Minds can be described, basically, as another one of those love triangle dystopian YA trilogies, but there's quite a bit going on–and from what I can tell, at least, the love triangle only seems to last for this book. At least the third branch of it. *shudder*
But let's back up. The story begins with a sickness that rages through the children of the United States, hitting around age 10. It seems to have no effect on adults, as it is linked to the onset of puberty. Most of the children die instantly, but those that aren't killed take on 5 different styles of superpowers. And the adults are absolutely terrified, so they send them all off to internment camps. Great parenting, huh?
This book is basically Lord of the Flies in modern times, except the adults are still around, and absolutely pissed off. The setting is very zombie-movieish, without any zombies. Everything is complete and utter destruction, everyone lives in camps outside the city because the economy has completely tanked. It's madness.
The concept is pretty brilliant, really, and terrifying. I will say that the book is a little confusing at first, but once you start to understand Ruby, everything falls into place and the action picks up. This is a trilogy I'll be continuing, and I wouldn't be surprised to see a movie come out of this one either. It wouldn't be a hard world to design since it is based on reality, and it's quite a different concept from what is already out there.
Fulfills PopSugar #34:  A book with a love triangle