My brain is screaming right now.
I should have been prepared for it. I should have.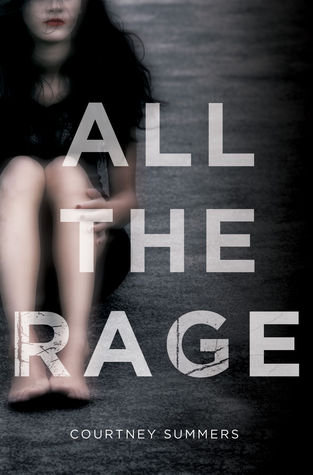 I've been hearing people talk about this book for a week. And I've been watching Courtney Summers tweet about it for longer than that.
But I wasn't ready. Not for this.
Holy Jesus this was a damn good book. Think New Adult Gone Girl. That kind of heart racing suspense thriller. The entire time my brain was going "Is she killing them?" "Who is Kellan?" "Wait, what is going on?" "No, I'm wrong…this is happening…not that other thing….wait, what?!?!?!"
You are reading this on a Tuesday, but it's Sunday afternoon when I'm writing this afternoon, and I started the book this morning. I've spent the last 4 hours with my Kindle glued to my hands. Once you pick this book up, you will not put it down.
I do have some bad news for you. All the Rage doesn't get released until April 14. I KNOW! I'm so sorry. I was one of the lucky ones to get an ARC for this.
But, I do also have some good news. Courtney has been tweeting THIS LINK all week. She's giving away a free copy of one of her previous books with any preorder. And trust me, you will want to order this book. DO IT.
Disclaimer:  I got a free ARC from NetGalley for this review.
Fulfills PopSugar #17:  A book a friend recommended