I might be the last person in the nerd world to read Rainbow Rowell's Landline, but I finally got a hold of it this week, just in time to need a cheer up book!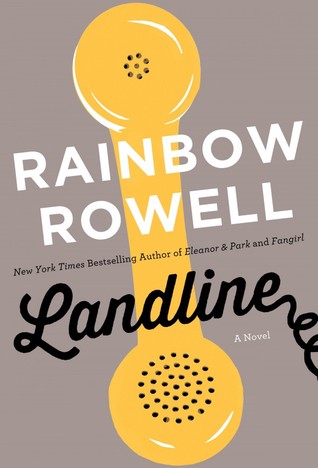 Rowell is one of the few authors I have come across who does both YA and Adult Fiction extremely well. I was immediately drawn into the story and romance of Georgie and Neal. Their love story was just so relatable and real. Anyone who has been married or long term committed relationship will feel exactly what this couple feels as they struggle with the very real pain of that one really big fight.
I will admit it took me a little bit to realize the secret of the phone. I was a bit confused at first, but…so was Georgie. It makes me wonder what my husband will be like in 15 years, and what it would be like for 15-year-from-now-me to call now-R. How much different will we both be?
I'm glad I was able to fit this book in. It was the exact refresher that I needed after such a hard read this week. Landline only took me a few hours last night, so it was quick, too. Of course, I was flipping pages so fast because I was completely absorbed. The rest of Rainbow Rowell's collection better find its way onto my shelf SOON. I have a need!
Fulfills PopSugar #39:  A book with magic