Between the Goodreads Awards and National Book Awards, I've had quite a few new acclaimed reads get added to my list in the past month. Not only did Anthony Doerr's All the Light We Cannot See make both of those award nomination lists, but my book club is reading him for Wednesday's meeting!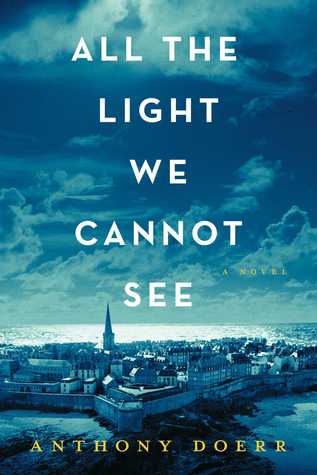 I really thought I'd like this book–it was based on WWII, and it was one of those stories about two people in two different situations who would meet up in some kismet way because of the war. I love those type of stories, and I love historical fiction.
Unfortunately, Doerr's writing structure just hit me in the wrong way right off the bat. The chapters are bang-bang-bang. You flip back and forth between Warner and Marie-Laure (along with a few others) so fast that you can hardly catch your breath, and I just never really felt settled into either person. And not only did you flip between characters, but you also flipped between time periods–not even a big time gap–only a few years, so it's just really awkward.
The idea is good, but for me it was just a miss. I wanted much more from both the characters and the plot, and so much was missing that I felt lost. Very disappointing, since it's been in the forefront so much lately.