Throne of Glass.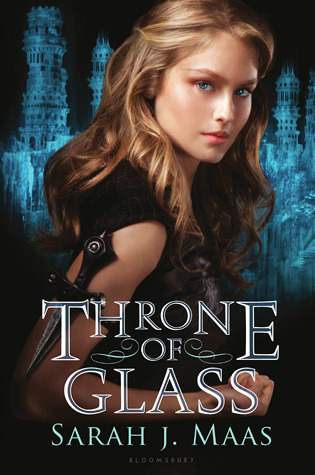 This is one of those books that has everyone talking right now, so naturally, I couldn't wait to read it. High fantasy with a female assassin? Yes please.
Unfortunately, for me, it didn't completely live up to the hype.
It wasn't terrible, I did like the basic storyline, and Celeana was a pretty badass character overall. But, I felt like the structure was just very elementary in development. I felt like I had read this book before at times, that I knew already what was going to happen.
There were also some character traits that just didn't make any sense to me. The biggest of those–Chaol seems pretty naive for a Captain of the Guard. How in the world did he get to that rank without killing a man or seeing a man die? Not exactly the type of backbone I want protecting my castle…just saying.
Speaking of Chaol…and Dorian. TALK ABOUT A LOVE TRIANGLE HOLY CRAP. I probably won't read the rest of the series (which is rare for me, and tells you just how disinterested I was in the first book), but have fun with trying to sort that one out. It's about as delightful as Peeta vs Gale.
Anyway, I might be the only person on the bloggersphere who doesn't like this book. And I'm really surprised that I didn't. For me it was just iffy writing. This is Sarah Maas' first book, so maybe she'll get stronger as she goes. I don't want to totally dismiss her, but this one wasn't enough for me to keep going.
Has anyone  else read the other books in the series? Do they get any better as they progress?