Divergent. I'm not even sure where to start with this review. I loved this series when I read it the first time. I blew through it as fast as my grubby little hands could get it from the library (and that, unfortunately, was not very fast…). It is the very epitome of tragic dystopian trilogy.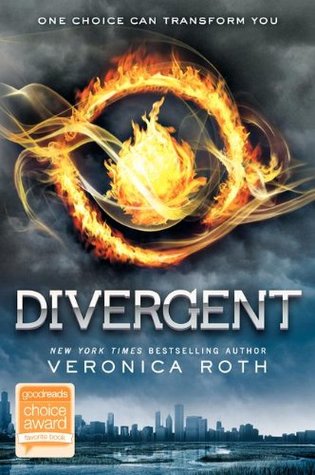 And then, I watched the movie. And maaaaaaan how they butchered it, especially the ending. I mean what the HELL was Jeanine doing in that scene anyway?!
I was so confused by that scene that I was sure I had missed something. So when my book club chose Divergent, I decided to reread it from scratch to figure out what that was. Turns out, I was right. It was the movie that was wrong.
But, that's not really much of a review, is it?
This is like Hunger Games without the venue. Typical love "triangle," though Tris isn't near as into one of the guys as he is her. There's a whole lot of violence and drama, of course. Pretty much everything you expect from this genre.
The politics get a lot more alarming as you get into the second and third books. It's always very freaky to think about what governmental crises could look like someday. Who knows what it will come to be? I am not a political person, but I think that is what draws me to this type of book. The curiosity of what may happen sooner or later.