Let me say, first of all, that I am not a gamer. Unless you count N64 Goldeneye, and the occasional bout of Wii Mariocart. I don't exactly possess a strong hand/eye coordination factor.
Plus, if I have free time, I'd much rather spend it behind a book than a controller.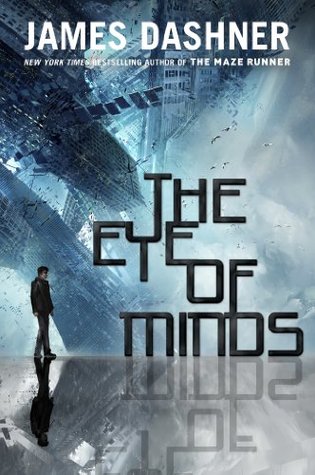 Because of this, I didn't care much for James Dashner's new series starter, The Eye of Minds. After reading The Maze Runner, I was psyched to see he had a new series beginning, but this one is definitely not my cup of tea. Coding and portals…that is not my language. And while I could picture the "coffins" (they were very Avataresque for me), I would personally NOT want to live in a video game for 90% of my life. Nope. No thanks. Again, if I'm going to live in an alternate reality, it's going to be imagined, not virtual.
This was a skimmer, and the only reason I stuck with it for the whole of the book was because of the author. I kept hoping I would get hooked at some point, and that just never happened.
Bummer for me.