Fantasy has become one of my favorite genres in the last couple of years. Once a subject I held unrelateable, now I crave dragons and magic. I blame it on Harry Potter–totally a gateway fandom. Seriously people, read that series with caution. Once you are in, you are in for life.
But, it is no longer my favorite. Patrick Rothfuss holds that title now, with his yet unfinished Kingkiller Chronicle trilogy. I did my first review here on this, so go check it out!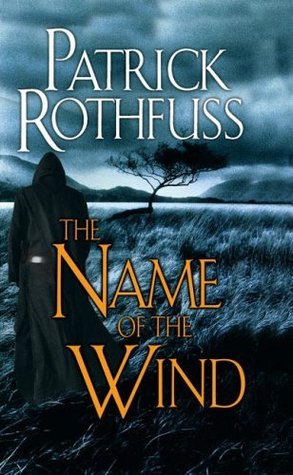 I'm hearing more and more people talk about this. One of the book blogs I follow on Tumblr started a book club recently called BookMad–supposedly to read books that everyone else hates. The first book on the list? The Name of the Wind. I couldn't wait to hear what everyone thought of it, because I LOVED the book. And it seems, so does everyone who is reading it!!!!! So much for everyone hating it! I'm so happy that it's getting such a great response, because now I have people to gab on and on about the different parts that I love so much. That's the wonderful thing about the bookloving community–you never know what new reads and conversations you're going to get into.
Anyway. Go check this book out soon. I promise you'll be hooked if you are into fantasy at all. And. AND. Rothfuss recently announced that he's coming out with a 2.5 book about one of his characters in OCTOBER. Holy crap I cannot wait for this book to come out. I've never lined up for a book sale, but…this might be the first!